Pizza is delicious. That's an obvious statement; however, sometimes you need a little something extra on your slice. Sometimes, you want to dip it into a delicious sauce to really set your taste buds a twitter. Sometimes, you just need a sauce to really pull the flavor together. While our pizzas are mouthwatering the way they are, the perfect sauce can always be a nice addition.
At Kelsey's, we use fresh pizza dough that we make daily on the premises. Made in a traditional stone deck oven, our pizza is served fresh, hot, and ready to be consumed. Additionally, we offer a variety of tasty pizzas that vary from the Kelsey's Special to the Kelsey's Steak And Cheese. If you'd like to try any of our pizzas, then we encourage you to visit Kelsey's in Titusville, FL.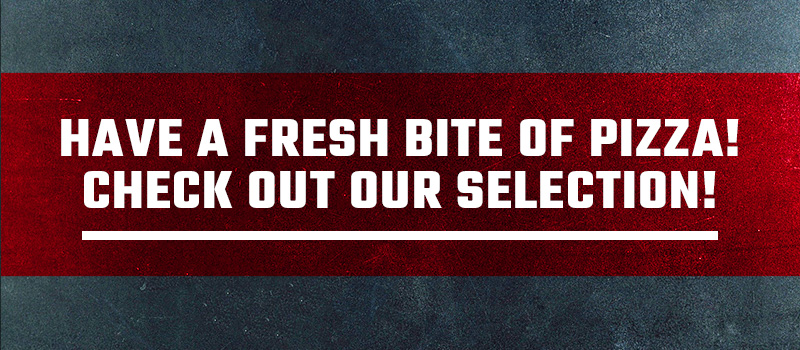 Dipping Sauces For Pizza
Everyone has their way of eating pizza. Perhaps you enjoy eating pizza with a knife and fork. Maybe you love dipping it in hot sauce because you like that specific kick when you take that first bite. At Kelsey's, we understand that you like to eat your pizza the way you like to eat your pizza. For this reason, we wanted to introduce you to some new sauces you may not have tried or you have tried and absolutely love. These sauces don't hide the taste of the pizza, but enhance it and make it even more delicious.
Barbecue: Who doesn't love a BBQ pizza? If you are a fan of BBQ, then you'll love dipping your pizza in this sauce. Tangy, zesty, or sweet, you'll love how barbecue sauces bring out the pizza flavor even more. Barbecue isn't just for wings or burgers, it's also for pizza.
Ranch: Ranch can be a great way to add a little creaminess to your pizza. It also goes great on everything. Whether you want to complement a pizza or you want to add some deliciousness to your salad, ranch is a great way to bring a meal together.
Garlic Sauce: Many pizza restaurants offer this dipping sauce since it's such a delight. However, make sure you're not planning on getting too close to anyone since it's very garlicky. This garlic sauce is a must-have with any type of pizza. Dip the crust, submerge each bite, or smother your piece of pizza in this butter-garlic sauce.
Hot Sauce: A classic for many, hot sauce goes great on anything. Bring a little kick to your slice of pizza with homemade hot sauce, Tabasco, or another one of your favorites. Hot sauce is a must-have for those who love some spice in their life.
Marinara: Last, but certainly not least, marinara sauce is a great way to add some serious flavor to your pizza. Like garlic sauce, you can dip the ends and treat it like a breadstick or you can add a fresh flavor of tomato to really enhance the sauciness of pizza.
Stop in to enjoy a slice of pizza at Kelsey's. You could even try out a new sauce to really put your taste buds in a state of delight.