Pizza is something many people enjoy, but it's labeled as an unhealthy food option. Many people splurge on a pizza because they're on a cheat day or they're a little tipsy from a night out and want to give in to all of the cheesy-goodness. However, in today's blog, we're going to dive into the benefits of enjoying a slice of pizza. After all, anything in excess can be bad for you from eating fried chicken once a week to snacking on gummy worms after work, if you don't have moderation in your life then it can be unhealthy.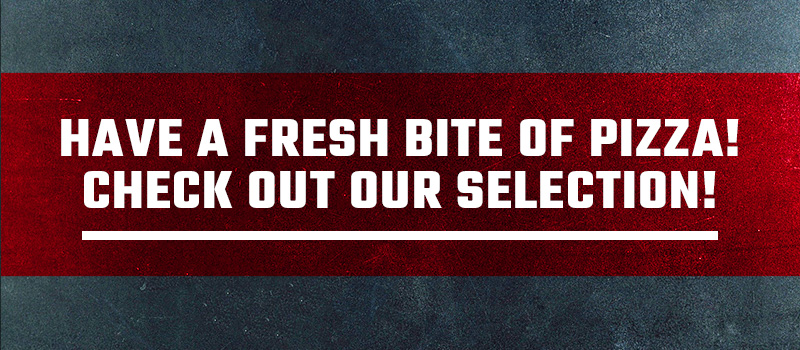 Why Eating Pizza Is A Slice Of Paradise
Eating pizza gets a bad rep. Obviously, if you consume pizza everyday, you're going to see some changes in your body. However, pizza every once in awhile is something everyone should enjoy. What's important to know about pizza is that not all pizza is created equally. Some pizza chains use a lot of sugar in their sauces, others may not use homemade dough. At Kelsey's, we make our pizza dough fresh everyday and we use a traditional stone oven to create pizza that's absolutely delicious. So why is eating a slice of paradise — we mean pizza — beneficial? We'll tell you!
You'll Always Remember Eating Pizza With Friends And Family
Pizza is something you'll remember eating for the rest of your life, especially when there are good times with family and friends surrounding it. Food is something that generates great memories, so when you look back on years to come, you'll remember how much you enjoyed eating pizza with your loved ones. Kelsey's is a family restaurant and we've been around so long that many people associate us with their youth and want to share that with their children.
Pizza Is Actually Healthy
Did you know that pizza can actually be healthy for you? We know, it's shocking. Research has shown that those who eat pizza are 59 percent less likely to be diagnosed with cancer of the esophagus, 34 percent were shown to decrease their chances of throat cancer, and 26 percent lowered their chances of developing colon cancer. Additionally, pizza helps your body absorb lycopene. Lycopene is an antioxidant in tomatoes that helps to stop heart disease and illness.
There's A Pizza For Everyone
Lastly, pizza is one of the most universal food options. Vegans, vegetarians, gluten-free, and any other dietary restriction can get a little creative so they can enjoy pizza. If you're allergic to dairy, there are cheeseless pizzas. If you don't eat meat, then there are veggie pizzas. If you can't decide on your topping, then just load it up. With such a versatile option, how could anyone say no to a delicious slice of pizza?
If you want delicious and freshly made pizza, then we strongly urge you to check out Kelsey's Pizza. Kelsey's offers pizza that is not equal to any of those other restaurants in the Titusville area. We use freshly made dough, high-quality ingredients, and grated cheese on our pizzas. If you want to enjoy another Italian favorite, then we have a variety of options that will leave you feeling satisfied. Check out Kelsey's for lunch, dinner, or opt for ordering take out.