Pizza comes in many shapes, sizes, tastes, and even textures. The crust of the pizza is what really brings the entire pie together. While the sauce, cheese, and the toppings all add to the flavor, the real foundation of a pizza is the crust. As amazing as the sauces, toppings, and cheeses are on a pizza at Kelsey's Pizza, it's all about the foundation that makes your tastebuds happy and satisfied. We're proud to offer an array of delicious specialty pizzas and more traditional ones that are completely homemade and absolutely delicious.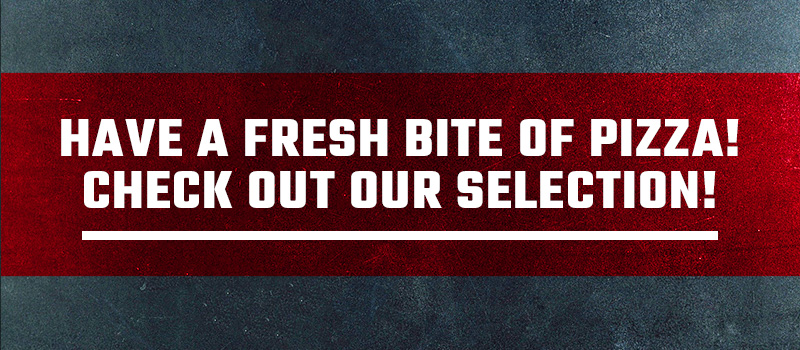 What Is Gluten?
If you are familiar with fads and diets, then you've probably heard a time or two about becoming gluten-free. Whether someone is gluten-free because it's ordered by the doctor or because they want to live a healthier lifestyle, the term "gluten" has been thrown around quite a bit. However, even though most people have heard this term, gluten isn't something a lot of people know about. The actual word gluten refers specifically to proteins, which are called glutenins and gliadins. These proteins are found in wheat, which is why a lot of gluten-free people can't eat bread-like products.
Additionally, the proteins that are found are made up of chains of amino acids. While dry, proteins that are in the wheat have little-to-no structure. This means that it only begins to take shape when water is added. Once the water is added then structure takes place and the stretch is added to help it expand and become dough. At Kelsey's Pizza, we make all of our dough on hand to create a crust that's airy, delicious, and holds its shape.
The Different Flours
So what types of flours can you use for pizza to give it a delicious and stiff shape? We picked out three different flours that are popular and are stretchy enough to use in any crust.
Unbleached All-Purpose Flour
This type of flour only has between 12 percent and 13 percent of protein. Unbleached all-purpose flour is the most basic of flours and is generally the one that's used in many baking recipes. This type of flour is different in comparison to its sister, bleached all-purpose flour, that's in other countries due to the variations in protein percentage. This type of flour is made from hard red winter wheat and is refined, which is when the bran and the germ are taken out during milling.
Bleached All-Purpose Flour
In comparison to unbleached, bleached all-purpose flour is when the chemicals are changed with bleaching agents such as benzoyl peroxide or chlorine dioxide. These chemicals will whiten the flour and quicken the production process. Additionally, it has bromate in it to make the risk better and increase elasticity. Bleached flour is an easy and quick way to produce a lot of delicious goods.
Whole Wheat Flour
This type of flour is different than all-purpose because of how it treats the wheat in the flour. During milling, the entire wheat kernel is used. This means that the whole grain flour is used in the bran and the germ when making the flour, which gives it a darker and different taste. Whole wheat flour tends to be nuttier and has a higher nutritional content, which is why many people prefer it over all-purpose due to the health benefits.
From crust to toppings, we make it fresh daily on the premises. If you'd like a taste of our traditional stone oven made pizza, then come into Kelsey's Pizza for a bite.